freezers
Frigidaire Gallery FGCH25M8LW Freezer Review
Large enough for actual hunters, cheap enough for bargain hunters
$929.00 MSRP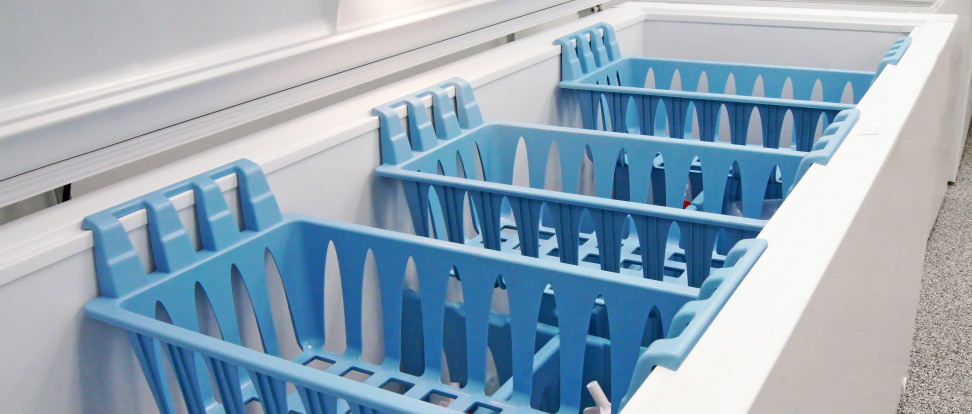 The Frigidaire Gallery FGCH25M8LW is better than 41% of the freezers we tested.
It is better than 38% of the freezers we have tested under $1,000.
It is better than 16% of the chest freezers we have tested.
Whether you're looking to take advantage of sales at your local club warehouse or if you're bringing home a whole deer, we've got the freezer for you. The Frigidaire Gallery FGCH25M8LW (MSRP $929) is a downright massive freezer. With an advertised 24.6 cubic feet of storage, it's one of the largest freezers on the market.
When you're storing that much food, you can't second-guess performance. Our tests showed that this Frigidaire has what it takes to prevent freezer burn.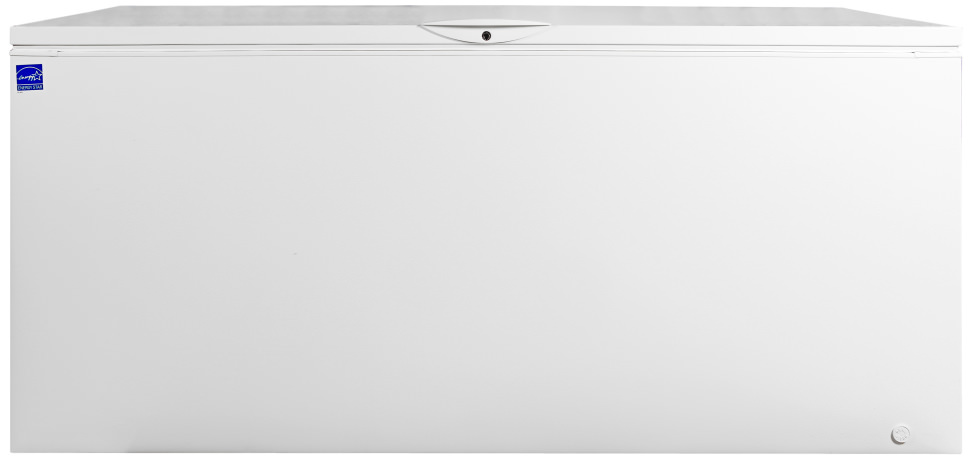 Design & Features
A standard design, just much wider
The FGCH25M8LW is, by all accounts, a freezer with a very standard aesthetic. Its got a white textured finish, a small handle with a door lock, and a dial on the left side near the bottom for controlling the temperature.
Inside, you'll find a door light, an interior drain for manual defrosting, and the same wide-open spaces typical of chest freezers.
The design makes it pretty easy to keep clean on the outside, but we found it a legitimate challenge to reach spills at the bottom of the cavity. Defrosting could also be an issue if you don't keep up with it.
Usability
Perks out of necessity
Most average-sized chest freezers come with one or two sliding buckets for storage; this Frigidaire comes with three.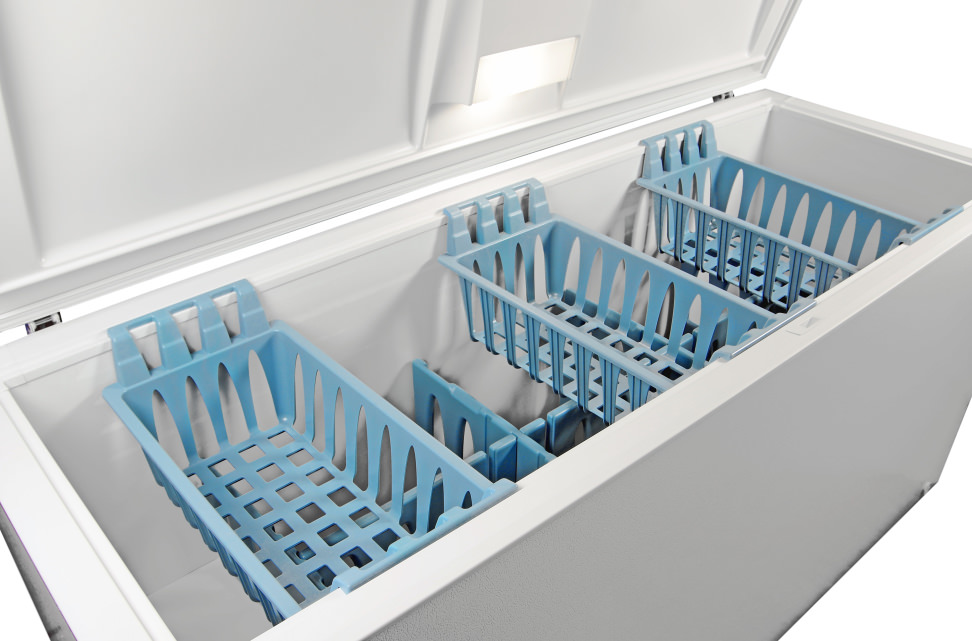 It also boasts a set of five adjustable plastic "walls" that can be interconnected to divide up the cavernous interior. They're easy to take out if you need more open areas, but they're essential for folks who like to keep their food compartmentalized. Without those walls, this freezer's size could become a big hindrance unless you're strong enough to lift and move items around.

As is the case with chest freezers, you're not going to find any features here beyond basic cooling performance. It's also a model that requires you to manually defrost it.
Comparable Products
Before you buy the Frigidaire Gallery FGCH25M8LW, take a look at these other freezers.
Performance
So cold!
This Frigidaire proved more than capable of chilling its massive interior. Exhibiting some of the coldest temperatures we've recorded, this machine never went above 0ºF. In fact, in went well below what we expected—it averaged about -8ºF—but there's nothing wrong with extra chilling when it comes to your food.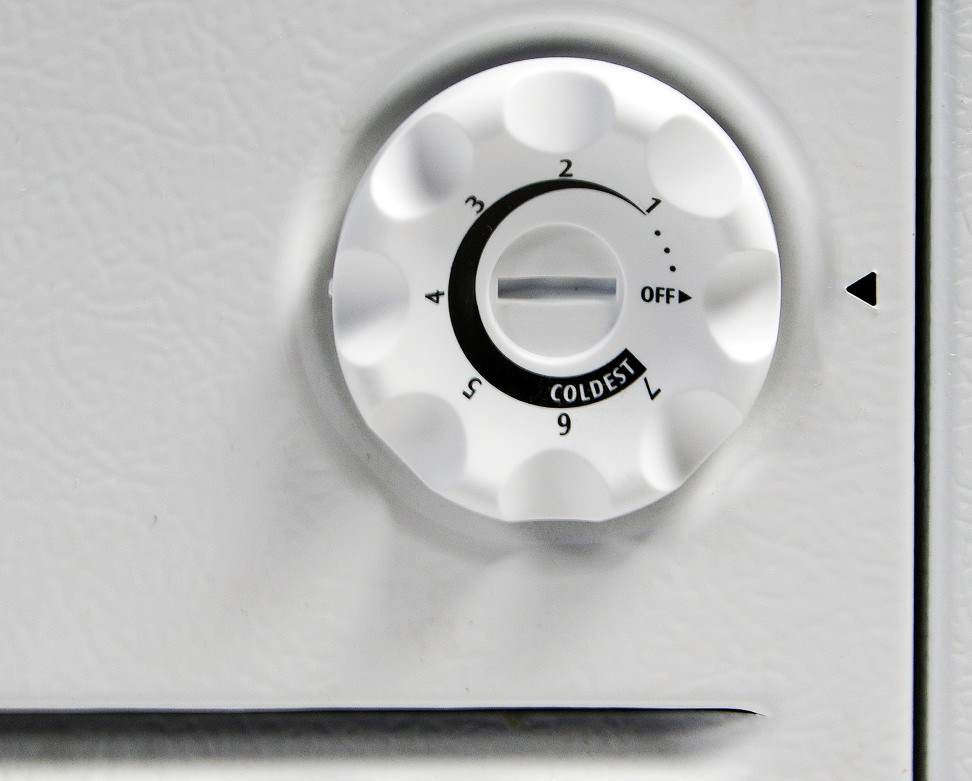 Temperatures fluctuated a bit over time and space, but an average that low essentially negates any risk of freezer burn.
For in-depth performance information, please visit the Science Page
Bigger and Better
Big space, even better performance
If you're looking for as much freezer space as possible, look no further than the 24.6 cubic foot Frigidaire Gallery FGCH25M8LW. It's huge, has lots of extra tools to help organize your food, and can help minimize freezer burn by keeping temperatures low over time.
As long as you're physically up to the challenge of moving items around inside this beast and don't mind manually defrosting it, the FGCH25M8LW should be more than roomy enough for deer hunters and bargain hunters alike. Speaking of deals, some retailers offer this model for as little as $600—a phenomenal bargain.
Our editors review and recommend products to help you buy the stuff you need. If you make a purchase by clicking one of our links, we may earn a small share of the revenue. Our picks and opinions are independent from any business incentives.