freezers
Whirlpool EH151FXTQ Freezer Review
Even cooling for a low price
$529.00 MSRP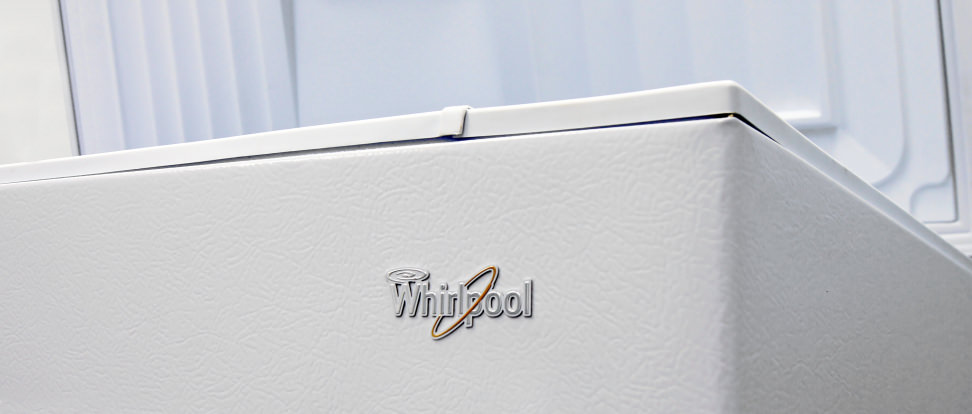 The Whirlpool EH151FXTQ is better than 70% of the freezers we tested.
It is one of five freezers we have tested under $600.
It is better than 100% of the chest freezers we have tested.
The Whirlpool EH151FXTQ (MSRP $529) is a basic chest freezer that does exactly what it was designed to do and no more. It lacks any specialty shelves or organizational tricks, and you'll have to manually defrost it.
If your main objective is keeping food cold, however, it will do the trick. Compared to other products—like the equally spacious Kenmore 16542, for instance—it's more consistent over time, which should help cut back on freezer burn. Plus, it's cheaper, with sale prices that dip below $480.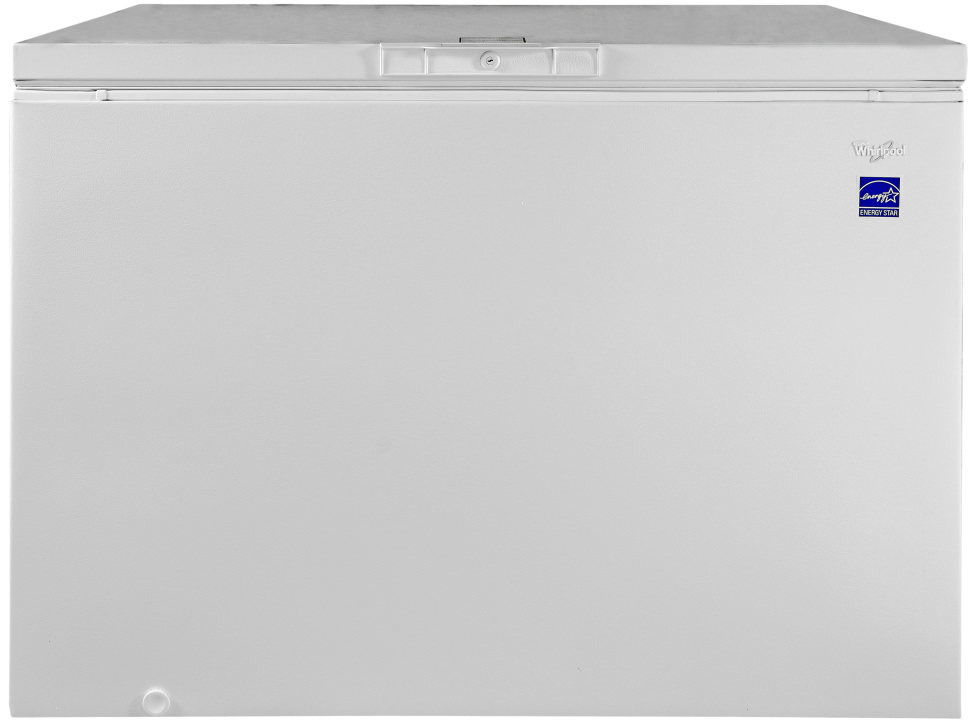 Design & Features
A freezer by any other name would look as bland.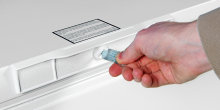 Other than the Whirlpool and Energy Star logos, there's really not much to say about the exterior of this white, 14.8-cubic-foot freezer. There's a small drain at the lower left front corner, and you'll have to pry it open for defrosting.
The inside is more of the same, with some vibrantly blue exceptions: This model comes with two sliding buckets that sit at the top of the freezer. They're easily removable, but as they're this model's only helpful tools for food organization, you'll probably want to use them unless you're just storing a few large items.
There's no internal light to speak of—not that most freezer lights provide much illumination anyway—but this Whirlpool does at least come with a door lock.
Usability
Hands off!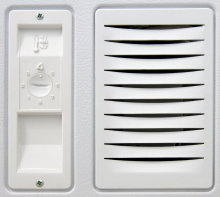 This Whirlpool's controls are meant to be left alone. The dial uses a 0-7 scale, and is located at the bottom right corner. Instead of just rotating a knob with your hand, you'll have to insert something flat—a coin or screwdriver head, for instance—if you want to adjust the temperature.
It's a pain to turn the temperature up or down, but it does mean nobody will kick or nudge the controls by accident and spoil what's inside the freezer.
As for defrosting, don't forget: Your manual is your friend. Keep it handy for tips on how to properly defrost the freezer. A manual defrost means more work, but it also means there's no reason for the internal temperature to warm up to keep ice from forming. That results in a more even freeze over time.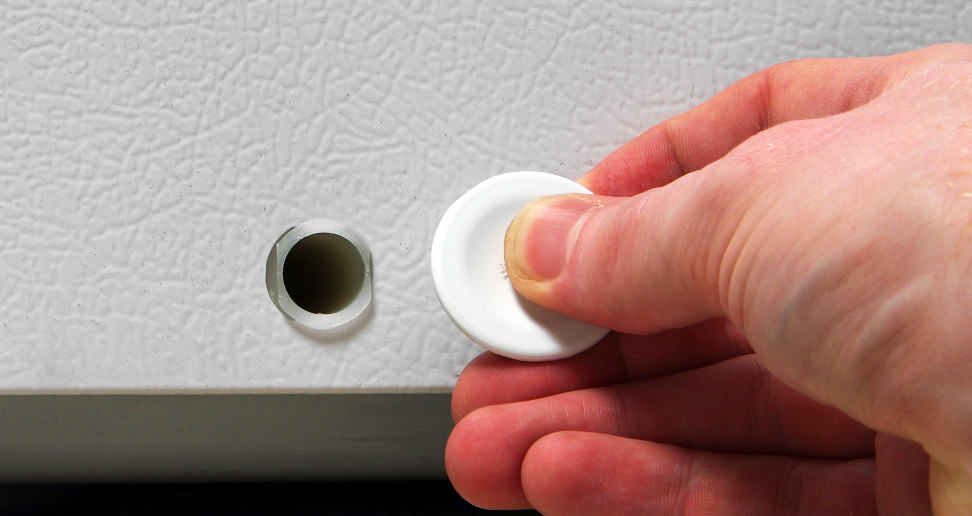 Comparable Products
Before you buy the Whirlpool EH151FXTQ, take a look at these other freezers.
Performance
Gets cool, stays cool
This Whirlpool performs hits all the basic performance points: It cools room-temperature items at a moderate pace, stays cold even when you lose power, and remains fairly consistent from one corner to another.
What makes this chest freezer really impressive is its ability to cool evenly over the long term. Temperatures stayed close together throughout the course of our 72-hour stability test. There were a few small spikes here and there, which is to be expected in freezers of all kinds, but on the whole we observed little fluctuation.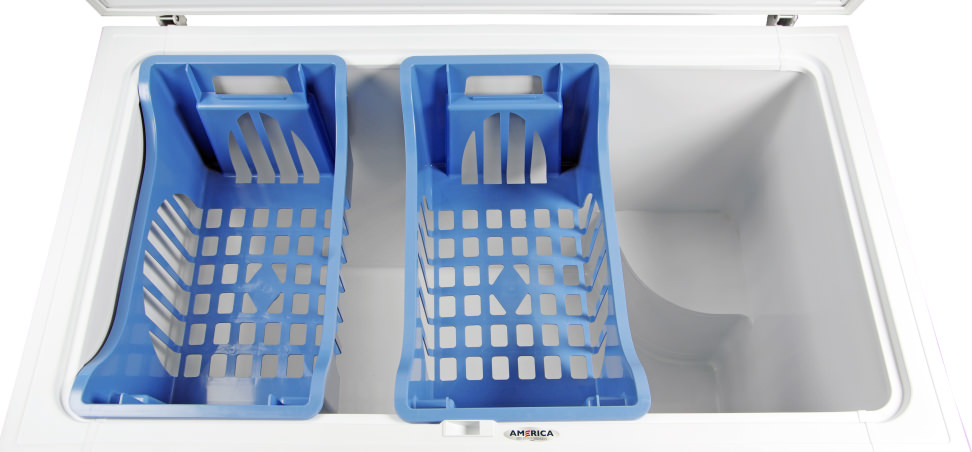 Still, you're going to want to turn the controls down lower than you might think. We had our model set to 4, and the average temperature only came to 3.1ºF—not cold enough for our tastes. Cranking the thermostat down to 6 or so should get you below 0ºF, while its naturally consistent performance should keep temperatures that low.
For in-depth performance information, please visit the Science Page.
A Bargain for Bulk
Fighting freezer burn on the cheap
Chest freezers are typically pretty basic. The Whirlpool EH151FXTQ is no exception, and it's essentially a big white box that gets cold. What's most impressive, however, is something you can't see: Steady temperatures that keep food evenly frozen over time. Those consistent temperatures help fight freezer burn, which is one of the biggest causes of frozen food waste.
This simple freezer's strong performance and low retail price of about $485 make it a great bargain for fans of bulk freezing.
Our editors review and recommend products to help you buy the stuff you need. If you make a purchase by clicking one of our links, we may earn a small share of the revenue. Our picks and opinions are independent from any business incentives.