freezers
Kenmore Elite 17202 Freezer Review
Big enough to fit anything, and cold enough to keep it fresh.
$999.99 MSRP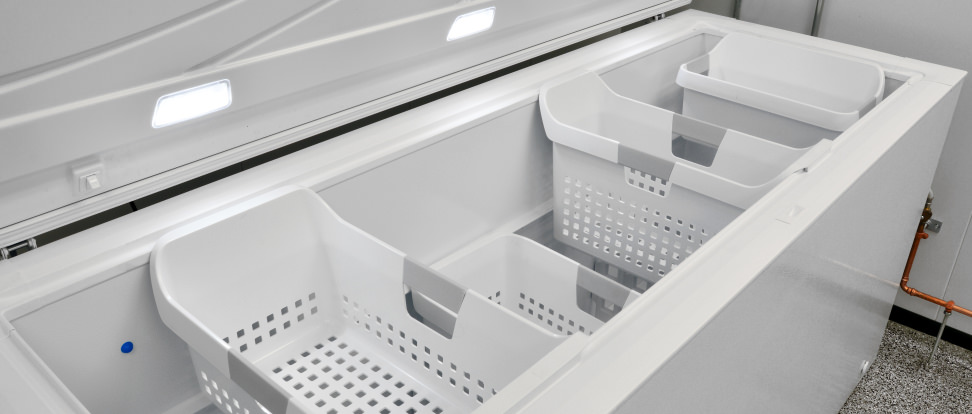 Credit: Reviewed.com / Matthew Zahnzinger
The Kenmore Elite 17202 is better than 58% of the freezers we tested.
It is better than 61% of the freezers we have tested under $1,000.
It is better than 50% of the chest freezers we have tested.
The massive, 21.6-cu.-ft. Kenmore Elite 17202 (MSRP $999.99) chest freezer is ideal for big families, hunters, and even some businesses. And low, low temperatures mean that whatever you keep in there will stay frozen.
Chilling such a large space consistently is very difficult, and we did get some issues of temperature variation from corner to corner. But this freezer makes up for that issue by churning out very cold average temperatures that remain well below 0°F. Once food gets that cold, the temperature consistency doesn't matter as much.
If you've got $849 to spend on a freezer that's larger than some Manhattan apartments, you should give the 17202 a closer look.
Design & Features
A wide expanse
Freezers don't often see much variety from model to model. That means the 17202—which is like most other chest freezers, but bigger—has a traditional, textured white finish with a door lock right underneath the handle.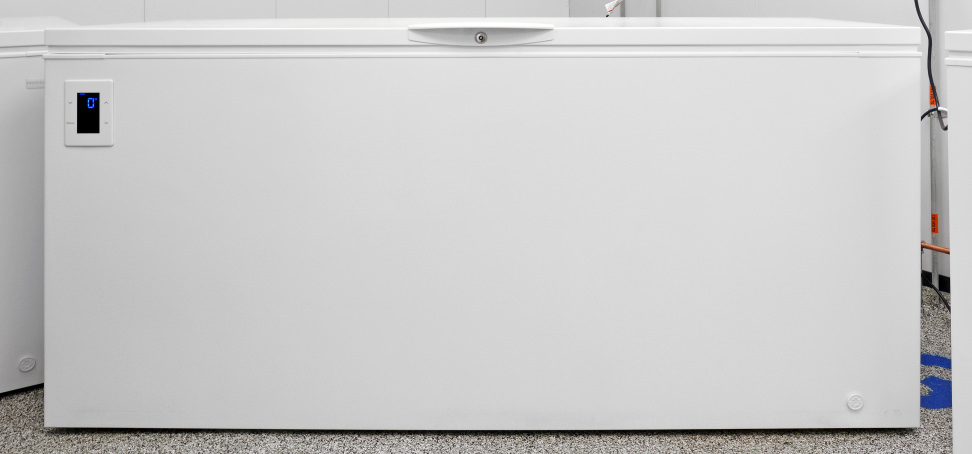 Where the 17202 does stand out is in the feature set. Accessible from the small control screen located on the front of the freezer, you'll find an Express Chill mode for rapid freezing—like when you get home from buying at a warehouse club or when you restock after defrosting. There's also a Control Lock and a Power Off mode. It's not much, but it's still more than you'd get from many other models.
Inside, Kenmore does a good job helping you keep food organized. Three sets of LED lights illuminate items at the top, while adjustable plastic walls help you break up the massive interior.
You also get four different sliding buckets of varying width and height that are great for keeping items in easy-to-reach spots. If you plan to fully stock the freezer, those shelves might get in the way, but handles on either side make it easy to remove them and access whatever's underneath.
The worst part of a freezer this big? The lack of an automatic defrost becomes that much more irritating. We wish you luck draining any excess water out of this behemoth during a necessary thaw. Be sure to check out the user's manual for helpful tips on how to do it safely.
Performance & Usability
Cold enough that the imperfections don't matter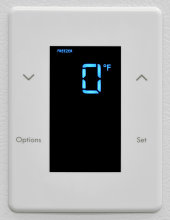 When it comes to temperature control, most chest freezers offer users little more than a dial with a "recommended" setting. This Kenmore Elite, however, has a numeric thermostat that gives the user more accurate control over the freezer's settings.
That's the theory, anyway. During our tests, we had the 17202 set to 0°F, but we measured internal food temperatures at an average of -6°F. Sure, we get a little miffed when displays aren't accurate, but extra chilling actually helps deal with some of the 17202's flaws.
Cooling a huge space like this one isn't easy. Temperatures weren't very consistent from top to bottom or between one corner and another, and we noticed a lot of fluctuation over time throughout. The average minimum and maximum temperatures over 72 hours of testing were about -12°F and 1.3°F, which is a pretty wide disparity. But since the freezer almost always stayed below 0°F, freezer burn shouldn't be an issue.
For in-depth performance information, please visit the Science Page
Comparable Products
Before you buy the Kenmore Elite 17202, take a look at these other freezers.
Warranty
Kenmore offers a standard one year warranty on this model. As long as you're using the freezer properly, you get free repairs or a free replacement if the unit should fail. If you drop a frozen turkey into a plastic bucket at it shatters, or if a lightbulb goes out, that's on you.
With a freezer this big, it's worth mentioning that you're only covered when using the freezer for "private family purposes." Anything else—perhaps for use in an office—and you get just 90 days of coverage from the date of installation.
The Big Chill—Literally
Lots of cold
The Kenmore Elite 17202 gives you tons of space, lots of organizational tools, and cooling that keeps it sufficiently brisk (almost) all the time. Plus, you're definitely getting your money's worth: Current Sears sale prices have it marked down to $849, which is on par for other freezers this size.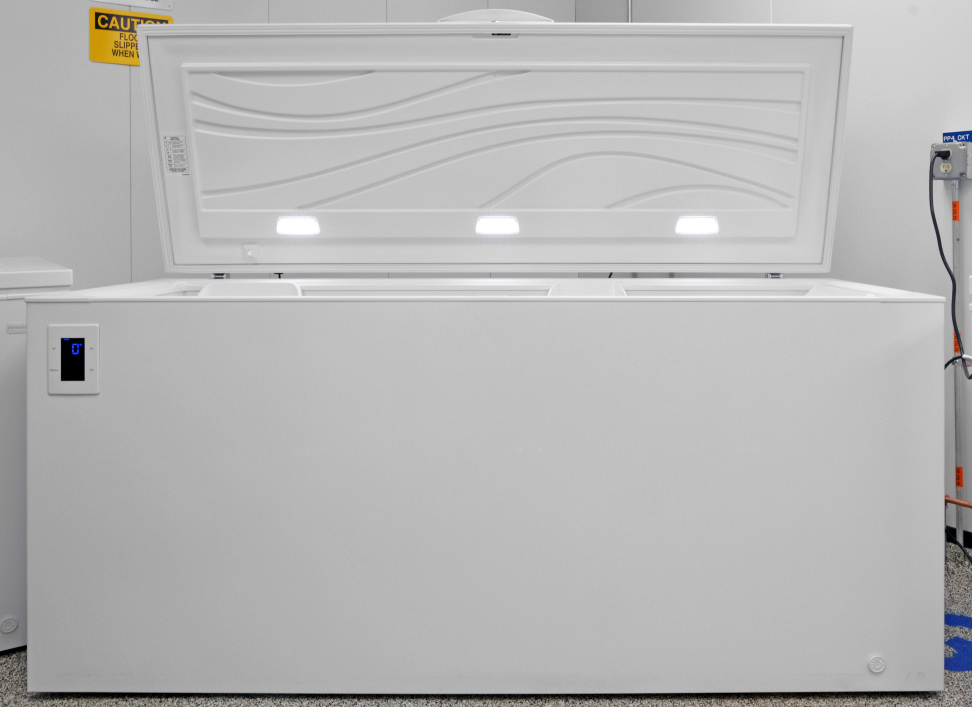 Our editors review and recommend products to help you buy the stuff you need. If you make a purchase by clicking one of our links, we may earn a small share of the revenue. Our picks and opinions are independent from any business incentives.