freezers
Frigidaire FFU17F2PT Freezer Review
A solid freezer in a pretty package.
$799.00 MSRP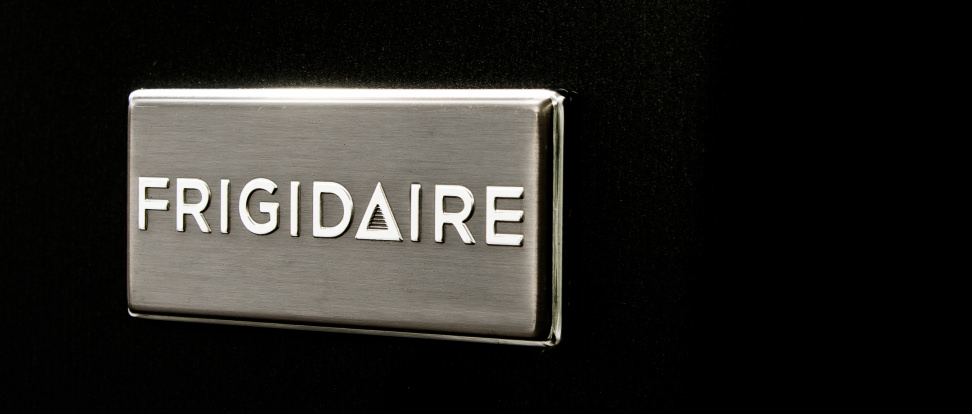 The Frigidaire FFU17F2PT is better than 52% of the freezers we tested.
It is better than 50% of the freezers we have tested under $800.
It is better than 50% of the upright freezers we have tested.
Most freezers toil away in garages or basements, far from prying eyes. It doesn't matter what they look like—they're just there to store frozen food. If your freezer lives somewhere people regularly travel—like an entryway, kitchen, or three-seasons room—the Frigidaire FFU17F2PT (MSRP $799) is worth a look.
Its chrome handle and dark finish help it stand out from the bland white rectangles on the market. We've seen less expensive models do just as well actually freezing food, but none have done it with quite so much style.
Design & Features
Could this freezer be a window to the soul?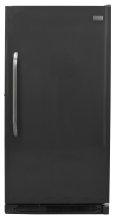 To be clear, this Frigidaire is not a stainless appliance. The door has been covered in what the manufacturer has dubbed Classic Slate.
It's a glossy—and somewhat reflective—dark gray. If you put your face really close to the freezer, you actually could use it as a mirror. It's dark enough, though, that fingerprints and other smudges are almost completely invisible.
In terms of features, this Frigidaire sticks to the basics. An internal light and an external door lock are standard fare for anything but the cheapest of uprights.
The biggest perk is easily the frost-free operation, which means you don't have to hack away at ice every few months with food thawing on the floor beside you.
Usability
An underwhelming interior
With such an attractive door, we assumed the interior would be just as stylish. However, we found it much less exciting. The main cavity has five shelves—four of which are wire—with five more on the door. None of them can be adjusted in any way, but they can be removed for cleaning.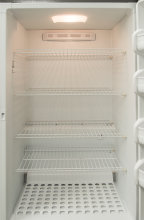 Some similarly-priced freezers have a sliding bucket on the bottom. This model includes a raised shelf riddled with holes instead. Presumably, this would serve to keep any food on the bottom dry in case you needed to defrost the freezer, or if anything leaked… but since this model has auto-defrost and—as it's not a fridge—dripping milk isn't really a problem, we can't really see how this will be overly helpful.
Controls are found inside the freezer, near the bottom and in the back. The basic knob uses a seven point scale, something we'd expect to see on a cheaper model. It's not terrible, but since this model doesn't include a quick chill feature, we'd have liked easier access to the thermostat.
Comparable Products
Before you buy the Frigidaire FFU17F2PT, take a look at these other freezers.
Performance
Cool and collected
Despite a few minor imperfections in our test results, this Frigidaire proved that performance and style really can come together. Using the control's mid-line setting of 4 in our tests, we found that it got food cold exceptionally fast and kept it that way over time.
We'd have liked a tighter range of temperatures from top to bottom, but the variance wasn't so wide as to be all that problematic. We'd also recommend turning the thermostat down a notch or two. If you do that, you'll find yourselves with a nearly perfect freezer.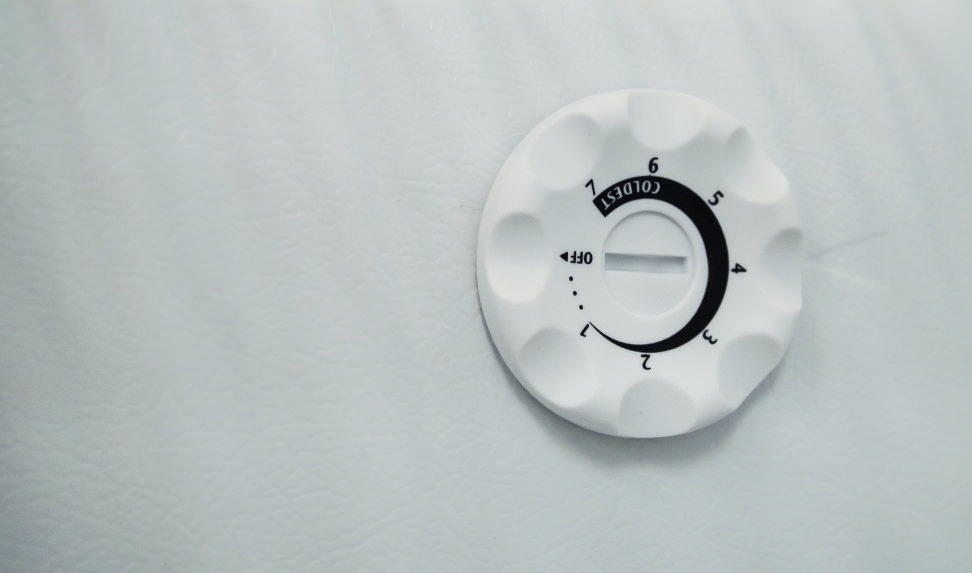 Style & Substance
Getting cold never looked so good
If you're hiding your freezer in a cellar or garage, there's very little reason to spend extra money on style. If your freezer is out in the open, it's hard to beat the Frigidaire FFU17F2PT.
It's got a surprisingly elegant design for a standalone freezer, boasts exceptional performance, and features an automatic defrost. We'd prefer some extra bonuses like a rapid chill option or adjustable shelves, but are generally satisfied with what this Frigidaire offers. Sale prices put this 16.7-cubic-foot icebox at about $630, which means it's still affordable even next to models that are less design-oriented.
Our editors review and recommend products to help you buy the stuff you need. If you make a purchase by clicking one of our links, we may earn a small share of the revenue. Our picks and opinions are independent from any business incentives.