freezers
Frigidaire FFFC09M1QW Freezer Review
This compact and affordable chest freezer is the perfect size for smaller households.
$499.00 MSRP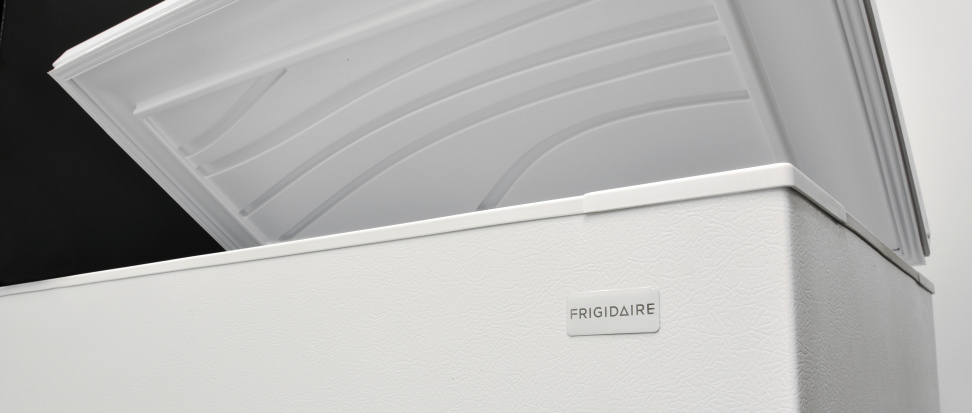 The Frigidaire FFFC09M1QW is better than 64% of the freezers we tested.
It is one of two freezers we have tested under $500.
It is better than 66% of the chest freezers we have tested.
Sometimes impressive things really do come in small packages. At least, that's the case with the Frigidaire FFFC09M1QW (MSRP $499). At an advertised 9.05 cubic feet, it's among the more compact chest freezers on the market.
It's also one of the best we've tested.
With no fancy extras and just one interior bucket for organized storage, this chest freezer is ideal for small households. It's also great for folks who like to store large quantities of just a few items, like fresh meat from your local farmers market. With retailers offering it for as little as $350, it's hard to go wrong.
Design & Features
A small white box
When it comes to design, there's not much to say about this particular Frigidaire. It has a textured white finish that's common on most chest freezers, and—unlike the stylish and expensive Kenmore Elite 27003—will probably end up in a garage, closet, or basement.
Inside, there's no interior light, but the inside of the door does get an interesting wave pattern. (Gotta make these big ol' boxes stand out somehow, right?)
You get just one sliding bucket to help organize your frozen food. Other than that, the interior is about as sparse as the outside.
Usability
Set it and forget it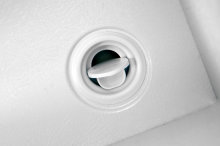 Like many basic storage appliances, the Frigidaire can more or less be left alone once you've got it up and running.
A basic control knob is located at the bottom on the left hand side of the freezer. Instead of displaying temperatures, like higher-end models might, this one uses a scale of 0 to 7, which is common on freezers in this price range.
The dial is sturdy enough that it shouldn't shift if anything should nudge it, but smooth enough that adjusting it for defrosting or for extra cooling is easy.
Speaking of which, this is not an auto-defrost model. As such, it requires you to periodically defrost it. As with most units like this one, a small drain is located near one of the interior corners, with a stopper on the outside by the floor for when you go about defrosting it. Be sure to check the manual for tips on how to deal with this process effectively.
Comparable Products
Before you buy the Frigidaire FFFC09M1QW, take a look at these other freezers.
Performance
Steady over time
Our week-long testing process involves measuring temperatures over time using thermocouples that are embedded in food substitute. We record fluctuations in temperature, because that's what causes freezer burn and food spoilage.
At the end of our tests, the data we pulled from our temperature sensors painted a pretty flattering picture of the FFFC09M1QW.
The default temperature setting, which we used for testing, didn't quite get every section of the freezer down to 0°F, but temperatures throughout the interior remained very steady over time. That means freezer burn should be kept at bay, but you might want to consider turning the thermostat down a notch or two if you're storing food for a long time. We consider this a good showing because–when it comes to freezers–consistency is more important than raw power.
For in-depth performance information, please visit the Science Page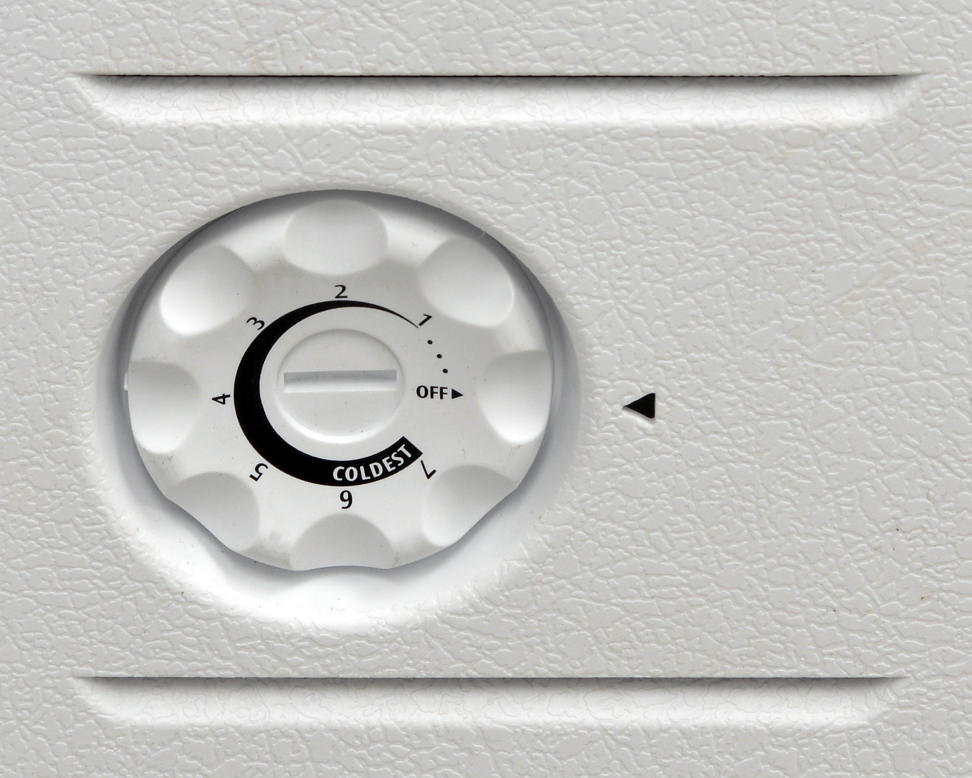 Compact, Consistent, Affordable
Economical for your wallet and your floor plan
Not only is the compact Frigidaire FFFC09M1QW a great performer, it's also affordable. With retailers serving it up for a mere $350, this model is great for folks who need just a little extra room for frozen food, whether you're making the most of hunting season, cooking meals ahead of time, or stocking up at the nearest wholesale grocery store. Good consistency, sturdy design, and a low price make this freezer a solid buy.
Our editors review and recommend products to help you buy the stuff you need. If you make a purchase by clicking one of our links, we may earn a small share of the revenue. Our picks and opinions are independent from any business incentives.